Software bits
Some random code of mine you may find useful or amusing. All this code is either GPLed or LGPLed. Although some bits of this code are updated rather frequently, no effort is made to keep everything up to date, thus a lot of what follows may suffer from byte decay, a desease more common than tooth decay.
Common Lisp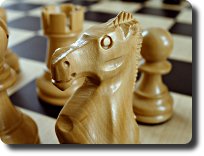 metafs-20121127.src.tbz, MetaFS is a library to transparently associate arbitrary meta-data information to files.
demyltify-20120618.src.tbz, Demyltify is a milter library for Common Lisp. It doesn't require any external library because it speaks the (undocumented) Sendmail/milter protocol. The code is heavily commented so its use should be fairly straightforward.
Example:



(use-package :milter)

(let ((message-counter 0)
      (byte-counter 0))

    (defclass my-context (milter-context)
    ((byte-count :accessor ctx-byte-count)))

    (defmethod handle-event ((e event-body) (ctx my-context))
    (incf (ctx-byte-count ctx) (length (event-body-data e)))
    keep-going)

    (defmethod handle-event ((e event-mail) (ctx my-context))
    (setf (ctx-byte-count ctx) 0)
    keep-going)

      (defmethod handle-event ((e event-end-of-message) (ctx my-context))
    (incf byte-counter (ctx-byte-count ctx))
    (incf message-counter)
    (format t "~
~:R message of ~A byte~:P~%~
the messages seen so far total ~A byte~:P~%~
for an average of ~A byte~:P per message~%"
            message-counter (ctx-byte-count ctx)
            byte-counter
            (round byte-counter message-counter))
    (finish-output)
    accept))

(setf demyltify:*required-events* '(:mail :body))

(start-milter 20025 :context-class 'my-context))
	

Tested on SBCL, CMUCL and CLISP. Requires net4cl.
smta.lisp is a simple and lean SMTP server written in CL. At the moment it's a very early stage draft, but somehow promising.
clpmr-20120618.src.tbz, CLPMR is basically a rewrite of spmr with a substantial refactoring of the code and a new client/server design that makes it quite efficient.

CLPMR provides the same functionalities as procmail but with much more flexibility and simplicity due to the fact that the language you describe the rules with is Lisp and not some obscure sequence of characters looking like line noise. Using Lisp, it means that the implementation of things like mailing list servers and document servers becomes trivial and you don't even need external programs (see this example). MIME content is handled natively as well.

To compile CLPMR you need a handful of Common Lisp libraries from this page (mime4cl, net4cl, smtp4cl and sclf) and SBCL or CMUCL. It doesn't depend on external C libraries.


binge-20110816.src.tbz, BINGE is a FFI generator for Common Lisp. It parses C source files (header or code, it doesn't mind) and spits out a FFI for your Lisp system of choice. Functions, global variables, types and symbolic constants can be easily extracted just naming them. It's written in a modular way so that adding a new FFI API is a matter of few hours. Back-ends for SBCL, CMUCL, LispWorks, UFFI and CLISP are provided.
It comes with a suite of regression tests and depends on NPG.
npg-20110308.src.tbz, NPG is a Naïve Parser Generator. It's a small compiler of backtracking recursive descendant parsers that accepts grammars in an extended BNF notation of arbitrary complexity (excluding indirect left recursive rules). It doesn't produce any file, it just compiles the grammar internally, ready to be used. A couple of examples are included: a VS-Cobol II and a Python grammar (both far from complete).
termcap.lisp is a termcap library for CL. All capabilities are accessible through the getcap primitive. Some other common primitives are provided (goto, put); see the end of the file.
asdfa.lisp, a few extensions to ASDF. This code adds five operations:

pack-op which creates an archive (by default a tar archive) of all the files in the system
tag-op which creates an Emacs/Vi tags file
stat-op which prints some figures about the system files (from Unix wc)
make-exe-op which writes an executable file containing all the necessary modules required to run the system (it works on SBCL and CMUCL, but for the latter you may need my executable.lisp)
revert-op which removes the files produced by another operation; by default it reverts the compilation, which means the x86f/fasl files

Watch out that the make-exe-op was broken until recently.
clusr-20050119.tbz2, CLUSR is a little program to batch-download fax and voice messages from an US Robotics Message Modem and forward them via e-mail to interested parties in a neat MIME attachment. The program itself is small but makes use of a number of external libraries: mime4cl, cltio, smtp4cl, net4cl, sclf, and binary-types.
MArch is a program that saves email going through a mail server into a database. It plugs in the Sendmail mail delivery system as a milter.
mime4cl-20140621.src.tbz, MIME4CL is a MIME library for Common Lisp. It allows you to craft MIME compliant messages or to parse and handle them within your program. It doesn't impose arbitrary limits on the size of the mime messages as long as some cautions are observed:

Don't remove the files mime objects are parsed from as long as you need to access their mime bodies. Bodies are not read in memory because they can be very big.
When creating MIME objects, try, when possible, to use files as mime body.

If, on the other hand, you prefer to work all in memory, set *LAZY-MIME-DECODE* to NIL. This will revert to the old behaviour.
cltio-20050119.tbz2, CLTIO is a termio library for Common Lisp. It's a FFI to the Unix/Posix library. Actually it's a UFFI module automatically generated by BINGE starting from cltio-gen.
smtp4cl-20120618.src.tbz, SMTP4CL is a SMTP client library to send messages to an MTA (Mail transport Agent). It requires mime4cl and net4cl.
net4cl-20110816.src.tbz, NET4CL is a collection of network functions, mostly encapsulation of existing functions to uniform the interface between different Lisp systems. Some other code in this page depends on it. Currently only CMUCL and SBCL are supported.
gtka-20110308.src.tbz, GTKA is a small collection of functions that helped me writing code with CLG. You probably don't need it for anything but to compile other code from this page.
tiff4cl-20090828.src.tbz, TIFF4CL is a library to read TIFF file tags leaving the actual image data alone.
To compile this library you need ie3fp.


CL-USER> (with-open-file (stream #P"./sample.tiff"
                                 :element-type '(unsigned-byte 8))
            (tiff::print-tiff-tags (tiff:parse-tiff stream)))
IFD 0:
  COMPRESSION = :JPEG
  ORIENTATION = 1
  X-RESOLUTION = 72
  Y-RESOLUTION = 72
  RESOLUTION-UNIT = :INCH
  JPEG-INTERCHANGE-FORMAT = 7060
  JPEG-INTERCHANGE-FORMAT-LENGTH = 9665
  Y-CB-CR-POSITIONING = :COSITED
IFD 1:
  MAKE = "Panasonic"
  MODEL = "DMC-FZ7"
  ORIENTATION = 1
  X-RESOLUTION = 72
  Y-RESOLUTION = 72
  RESOLUTION-UNIT = :INCH
  SOFTWARE = "Ver.1.0  "
  DATE-TIME = "2008:09:12 14:10:48"
  Y-CB-CR-POSITIONING = :COSITED
  EXIF-IFD:
    EXPOSURE-TIME = 1/100
    F-NUMBER = 4
    EXPOSURE-PROGRAM = :NORMAL
    ISO-SPEED-RATINGS = 80
    EXIF-VERSION = (2 . 20)
    DATE-TIME-ORIGINAL = "2008:09:12 14:10:48"
    DATE-TIME-DIGITIZED = "2008:09:12 14:10:48"
    COMPONENTS-CONFIGURATION = #(1 2 3 0)
    COMPRESSED-BITS-PER-PIXEL = 4
    EXPOSURE-BIAS-VALUE = 0
    MAX-APERTURE-VALUE = 3
    METERING-MODE = :PATTERN
    LIGHT-SOURCE = NIL
    FLASH = (:FLASH-DISABLED)
    FOCAL-LENGTH = 12
    FLASHPIX-VERSION = (1 . 0)
    COLOR-SPACE = 1
    PIXEL-X-DIMENSION = 2816
    PIXEL-Y-DIMENSION = 2112
    SENSING-METHOD = :ONE-CHIP-COLOR-AREA
    FILE-SOURCE = :DSC
    SCENE-TYPE = :DIRECT
    CUSTOM-RENDERED = NIL
    EXPOSURE-MODE = :AUTO
    WHITE-BALANCE = :AUTO
    DIGITAL-ZOOM-RATIO = NIL
    FOCAL-LENGTH-IN-35MM-FILM = 72
    SCENE-CAPTURE-TYPE = :STANDARD
    GAIN-CONTROL = NIL
    CONTRAST = :NORMAL
    SATURATION = :NORMAL
    SHARPNESS = :NORMAL
	

ie3fp-20090828.src.tbz, IE3FP is a library to code and decode floating point numbers in IEEE 754 binary format.


CL-USER> (format nil "~32B" (ie3fp:encode-ieee-float -123.456))
"11000010111101101110100101111001"
CL-USER> (ie3fp:decode-ieee-float #B11000010111101101110100101111001)
-123.456
 	

sclf-20140621.src.tbz, SCLF is a collection of functions and macros, too small or too unrelated to deserve an own package. You need them to compile some code on this page.
To properly indent the macros defined in SCLF you may want to add the following lines to your .emacs file:


(defun cl-indent-be (path state indent-point sexp-column normal-indent)
  (let ((sexp-start (cadr state))
        (current-position (point)))
    (save-excursion
      (let ((calculate-indentation
             (lambda (var-indent val-indent)
               (let ((i 0))
                 (+ sexp-column
                    (catch 'return
                      (condition-case nil
                          (while (< (point) current-position)
                            (while (forward-comment 1))
                            (cond ((and (= 1 (logand i 1))
                                        (looking-at "[\t\n ]*\\s("))
                                   (throw 'return 2))
                                  (t (setq i (1+ i))
                                     (forward-sexp))))
                        (error nil))
                      (if (= 1 (logand i 1))
                          val-indent
                        var-indent)))))))
        (goto-char sexp-start)
        (forward-char)
        (let ((tag (symbol-at-point)))
          (cond ((eq tag 'be)
                 (funcall calculate-indentation 4 6))
                ((eq tag 'be*)
                 (funcall calculate-indentation 5 7))
                                                                                                (t nil)))))))

(put 'be 'common-lisp-indent-function 'cl-indent-be)
(put 'be* 'common-lisp-indent-function 'cl-indent-be)
(put 'awhen 'lisp-indent-function 1)
(put 'gcase 'lisp-indent-function 1)
(put 'acase 'lisp-indent-function 1)
(put 'acond 'lisp-indent-function 1)
(put 'until 'lisp-indent-function 1)


html-sugar-20110816.src.tbz, HTML-sugar is a collection of functions and macros that happened to pop up here and there in my web-based programs written on AServe. You need them to compile some other code from this page.
CLOT is a simple library to plot data sets in charts of different types. Currently it supports bar, histogram, line, and pie charts, all with some optional graphic decorations.
cobstor-20121206.src.tbz, Cobstor is a tool and an API to seamlessly access legacy Cobol application files from Common Lisp. The design is client/server; those familiar with IPC architectures such as Corba or Java Beans, should understand cobstor in no time.
Lisp proxy stubs talk via a simple IPC layer to Cobol agents which in turn access the database for you. All you need is the Cobol record declaration (the copy file, in Cobol speak) and cobstor will automatically generate the Cobol agent and the Lisp proxy for you.
It's been developed on CMUCL+AcuCobol but it should be easily portable to other Lisp systems that support MOP, and Cobol systems with socket primitives.
cliconv-20120306.src.tbz, Cliconv is a simple FFI interface to the iconv library that lets Common Lisp programs translate byte sequences from/to different character sets, like this:


(cliconv:iconv (map '(vector (unsigned-byte 8)) #'char-code
                    "François, piña, böse, skøl")
               :ISO-8859-1 :UTF-8)
	

This package uses UFFI, so it should be fairly portable.
currensea-20090828.src.tbz is a currency conversion library based on AllegroServe. It works with multiple rate providers and currently two are implemented: WebserviceX and the ECB (European Central Bank).


CL-USER> (asdf:oos 'asdf:load-op :currensea)
; [...]
NIL
CL-USER> (currency:get-quote "USD")
1.2057
CL-USER> (currency:exchange-rate "JPY" "USD")
0.0084
CL-USER> (currency:convert-currency 10000 "BMD" "CNY")
80623.0
CL-USER> 
    

ods4cl-20090828.src.tbz, ODS4CL can produce spreadsheets in OpenDocument format (those suitable for OpenOffice and other popular office programs). It can produce multiple page sheets but cells can't contain formulas (I've no need for those, yet). This package depends on SCLF.

Here is an example:


(ods4cl:make-spreadsheet #P"/tmp/foo.ods"
                         '(("My Sheet"
                            (a b c)
                            (1.2 3.4 5.6)
                            ("foo" "bar" "baz"))))
	  

mpd4cl-20090828.src.tbz, MPD4CL is a hack at a library that speaks to MPD.
MeDaMa (or MDM) is a meta-data manager in general, and a picture manager in particular, written to archive, sort and ultimately make sense of my increasingly messy collection of photographs.
finddup-20120706.src.tbz finds duplicate files in directory trees. It reports files containing the same data but are not the same inode.
bencode-20130318.src.tbz is a CL library and an Elisp module to handle bencoded files, such as BitTorrent files. The Emacs library can only show files, it can't create them.
I use it like this:


(load-library "bencode")
(add-hook 'dired-mode-hook
	  #'(lambda ()
	      (local-set-key "\C-c\C-t" 'dired-view-torrent)))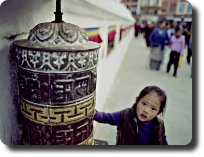 Scheme
mark-selection.scm is a Script-Fu module for Gimp to quickly highlight spots of an image for didascalic purposes as in this sample image. (The three spots have been chosen randomly and therefore don't show anything interesting.)
Scsh
The following code samples have been tested under Scsh 0.5.3.
ppplog.scm is an example of use for SCSH as report language. This scsh script prints some statistics taken from the ppp.log files (the user-land ppp daemon of FreeBSD). It prints, sorted by day, the on-line time, input and output traffic. Something like this:


daemon# ppplog.scm
24/9 01:59:57   12M    8M
25/9 00:26:10    3M    2M
26/9 01:02:01   13M    1M
27/9 02:18:18   14M    4M
28/9 00:31:47    5M    2M
29/9 00:54:41    8M    3M
	

spmr.tar.bz2, SPMR. Tired of messing around with a brain damaged syntax akin at the anachronistic sendmail cf files, I eventually decided to write an MDA (Mail Delivery Agent) that would let me sieve and handle my incoming mail from the comfort of the Scheme language, with all the expressiveness of Scheme and with the power of a real programming language. If you want to be able to deal with mime files you need mpack as well.
Here is an example of rules file.
All you need to do is to redirect your e-mail to spmr. Something like this in your .forward file will do:


"| /path/to/spmr"
	

where spmr is the trampoline program.
Note that the trampoline program improves dramatically performances on heavy e-mail traffic, avoiding to run multiple SCSH instances concurrently, which has the potential risk of clogging the system.
The spmr.image should be installed in the same place as the trampoline.
Some functions to generate business cards in postscript. This requires fps 1.0 and a patch to correct a bug triggered by my code. You can start from this example to find out how to use the library.
An utility to help keeping tidy your FreeBSD distfiles directory. It removes (or shows) the outdated distribution files.
An utility to find system installation problems, such as missing shared libraries and stray cat pages (pun intended). It walks through your search path, or a list of directories you supply. It's useful if you sometimes removed packages without taking care of broken dependencies. It has been written for FreeBSD but its usefulness is not limited to that OS.
An utility to find broken symbolic links. It checks, possibly recursively, a list of files or your current directory for broken symbolic links.
update-cvs.scm is a script to keep up to date the source code kept under CVS by someone else.
It fully exploits the available bandwidth by executing parallel cvs commands up to *max-procs*. See the .update-cvs file.
Hitting the INFO key (normally Ctrl-T, see stty) you get a neat summary of what's going on.
Extract all the e-mail addresses from files (HTML pages). Any unethical use of this script, such as the building of spam lists, will be punished in the afterlife.
Convert to tar (but can be anything) from any other inferior archive format. Aka, yet another trivial example of Scsh use in everyday life.
Create an ISO-9660 image from a list of directories. It asks interactively some details guessing some defaults and proposes you to burn the image right away. It needs cdrtools and mkisofs.
Some syntactic sugar for Scsh (or Scheme48).
One of the features in the wish list of Arc that I found cool was the square bracket sexp that expands to a single argument lambda expression. So that one can do things like:


(map [/ _ 2] '(2 4 6 8 10))
(cond ((regexp-exec re str) => [match:substring _ 1]) ...)
        

instead of


(map (lambda (x) (/ x 2)) '(2 4 6 8 10))
(cond ((regexp-exec re str) => (lambda (m) (match:substring m 1))) ...)
        

Disclaimer: I am not advocating Perl-ish syntactic crypticism. This has been written just as a funny exercise in Scsh hacking.
Here is a less heretic approach for those using Emacs:


(defun lisp-insert-lambda ()
  "Insert lambda form at point asking for variables."
  (interactive)
  (insert "(lambda (" (read-string "Variables: ") ") ")
  (save-excursion (insert ")")))

(add-hook 'scheme-mode-hook
          '(lambda ()
             (local-set-key "\C-cl" 'lisp-insert-lambda)))
	
FreeBSD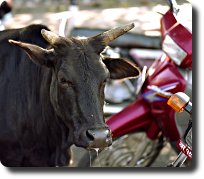 Patches to the FreeBSD system. Some Scheme code for FreeBSD is available elsewhere on this page.
Sawfish
The following code is made for the Sawfish Window manager.
Miscellanea
Emacs Dired doesn't work with file names having a leading space. Here's how to get around the problem:


(defun dired-count-spaces-before-filename ()
  (let* ((ls (shell-command-to-string "ls -ld"))
         (pos (- (length ls) 2)))
    (assert (= ?. (aref ls pos)))
    (setq pos (1- pos))
    (while (char-equal ?\  (aref ls pos))
      (setq pos (1- pos)))
    (- (length ls) pos 3)))

(let ((spaces (dired-count-spaces-before-filename))
      (re directory-listing-before-filename-regexp))
    (when (char-equal ?+ (aref re (1- (length re))))
            (setq directory-listing-before-filename-regexp
          (concat (substring re 0 (1- (length re)))
                  (make-string (1- spaces) ?\ )))))
	

Don't forget to check if dired-listing-switches might help with special characters, as well.
A script to reset a Cisco EPC3208G cable modem. If your Internet connection keeps dying on you, you may want to reset your cable modem once in a while. With this script you don't need to bother firing your web browser. You can even do it from a cron job. It works through the HTTP protocol as I'm not even sure that router has SNMP. For more on its use, just run it without arguments.
A little fan controller for the DIYer in you.
igorplug-20090702.tar.gz is a collection of programs to use an IgorPlug-USB on FreeBSD and possibly other operating systems. This device is a universal infrared receiver with a USB interface. If you can't be bothered with electronic DIY, or you are not fluent with Slovenian-English, you may find ready made USB dongles for few euros on eBay.

Igorplug was written mainly because LIRC, which supports this device, is too Linux-centric and thus is poorly supported under *BSD. This program doesn't work with LIRC. Igorplug intends to be a replacement for LIRC, but is limited to this device; you may notice that most of what you need is already implemented.

Igorplug is not much documented but it should be quite straightforward to use.

igor_broadcast broadcasts the received infrared sequences via UDP to a specific host and port. Default is localhost on port 5253.
igor_echo prints on standard output the IR sequences it receives from a device. This is useful to compile a configuration file for the following programs.
igor_inject converts IR sequences into X-events and sends them to a specific window or any window currently in focus. This uses a configuration file containing the association of sequences and events.
igor_pty converts IR sequences into keystrokes that are sent to a child program, which is specified as argument. This uses a configuration file containing the association of sequences and keystrokes.

There is also a C library and a Common Lisp library in case the programs above aren't enough for your needs.
A tiny little patch for ng_mangle 0.2, a netgraph based packet mangler for FreeBSD. The original 0.2 version worked only on FreeBSD up to 5.2. The author, Dominik Łupiński, discontinued the project and authorised me to publish this patched version.
A simple file concatenation utility similar to cat(1) but suitable to incrementally copy log files. It concatenates two or more files avoiding to replicate footer and header of adjacent files. That is, if a file ends with the same data at the beginning of the next one, only one copy of this repeated data is guaranteed to be present in the output.
Example: abcd + cdef = abcdef.
If the option -o is given, files are concatenated after the end of the first (modifying it).
Software for the Thomson (RCA outside Germany) Lyra MP3 player.
All the photographs on these pages are copyright Walter C. Pelissero. All rights are reserved. No copy, manipulation or transfer, beside for the sake of personal view of the page where they appear on, is allowed. Also the direct linking of web pages to the single photograph image is forbidden.
If you need to have them, much higher resolution hard copies are available on request.


Copyright © Walter C. Pelissero, all rights reserved
Last modified: Sat Jun 21 11:37:52 CEST 2014